Virginia Beach EMS Online Learning: Log in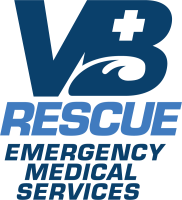 Welcome New Students
All VBEMS members and applicants, please follow the instructions below to create an account on this website. Note this account is separate than your OSCAR, Elite, or Member Portal login.
Fill out the New Account form with your details
A confirmation email will be sent to your email address
Follow the instructions in the email to gain access to the website.
SUPPORT: For technical assistance, please email support@vbems.com. For all other class-related questions, email emstrain@vbgov.com.
ATTENTION COX EMAIL USERS: We are aware of an issue where you are not receiving your confirmation email. Please contact support requesting to have your account manually activated.